Ethiopia jails Muslims convicted of terror plot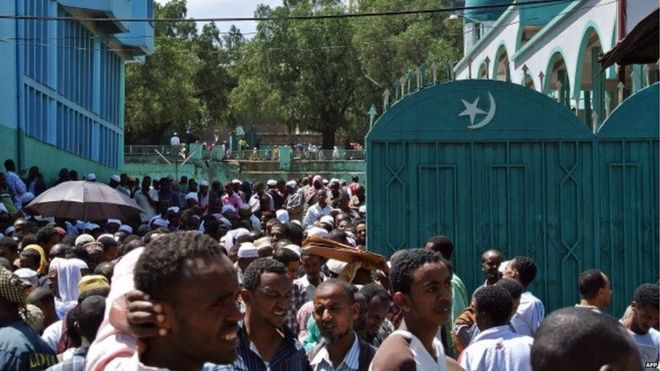 BBC. A court in Ethiopia has sentenced 18 Muslims, including clerics and a journalist, to up to 22 years in prison under controversial anti-terrorism legislation. The 18 were convicted last month on charges including terrorism and conspiracy to create an Islamic state. They were arrested three years ago over protests against alleged government interference in religious affairs.
Ethiopia's government has often been accused of stifling dissent. It denies the allegation.
Some rights groups criticised US President Barack Obama for visiting the country last month, warning that it could lend credibility to a government accused of jailing journalists and critics. Mr Obama called on the government to improve it record on human rights, while praising it as an "outstanding partner" in the fight against militant Islamists in neighbouring Somalia. Read more
---
---