Center for the Rights of Ethiopian Women (CREW) successfully conducted its honoring luncheon for the heroine journalist Reeyot Alemu on December 6, 2015 at Residence Inn Washington Mariott. CREW would like to extend its heartfelt thanks to all particpants of the luncheon for joining us in honoring this respected female journalist!



Press Release December 24, 2015
It is to be remembered that Center for the rights of Ethiopian women (CREW) issued a statement on May 3, 2014 condemning the killing of students and their supporters in various parts of Oromia region in Ethiopia. Sixteen students were killed at Ambo University alone and more than ten students at other universities in the region.  They were killed by government security forces for protesting against a new Integrated Development Master Plan of the city of Addis Ababa which the students believe is a plan to annex several towns in the area and displace Oromo farmers. Again, in the last few weeks we are witnessing the same merciless killings of peaceful protesters including women and children in the Oromia region.
Even though the Ethiopian government has reported only 5 deaths, Human Rights Watch and other human rights organizations have reported the number of deaths have reached more than 75. NO matter what the actual number is, CREW believes, "even one killing is one too many" for peaceful demonstration. Leslie Lefkow, deputy Africa director at Human Rights Watch stated,  "The Ethiopian government's response to the Oromia protests has resulted in scores dead and a rapidly rising risk of greater bloodshed, the government's labeling of largely peaceful protesters as 'terrorists' and deploying military forces is a very dangerous escalation of this volatile situation." Read more
For Immediate Release
November 9, 2015
Center for the Rights of Ethiopian Women (CREW) is delighted to announce the arrival of the award winning journalist, Reeyot Alemu to the United States on Saturday, November 7, 2015. CREW sent invitation to the respected journalist and freedom of speech advocate, Reeyot Alemu and her sister Eskedar Alemu to speak at the upcoming Women and Leadership Conference which will be held sometime in the coming month.
Reeyot has been imprisoned for over 4 years and was released in July of 2015.  Reeyot was first sentenced to 14 years over "terrorism charges" that was later reduced to 5 years. Reeyot refused to admit guilt in exchange for her release and as a result she was in solitary confinement for 13 days.  Reeyot is a hero who is bold, defiant and had told her persecutors she would remain in prison rather than admit guilt for a crime that she never committed.

Reeyot has inspired Ethiopians and generally all human right activists around the world with her courage and strength to fight for respect of human rights and freedom of expressions in Ethiopia. The International Women's Media Foundation awarded Reeyot with the 2012 Courage in Journalism. UNESCO also recognized her for her "commitment to freedom of expression" with its Guillermo Cano World Press Freedom Prize in May, 2013.
CREW has great admiration for Reeyot's courage and determination and considers her an inspiration to Ethiopian women of all ages.  She is a role model to many Ethiopian men and women at home and abroad. CREW is honored to have Reeyot as a keynote speaker at its Women and Leadership conference. Please stay tuned for more information about the upcoming conference.
Ewnetu Sime: Ethiomedia- Is offering a voice to the voiceless a crime? Journalist Temesgen Desalgen, the owner of the Amharic news magazine Feteh (justice) has been imprisoned since October 2014. He was charged by TPLF/EPDRF's regime on incitements, false publications, defamations etc. and sentenced by the kangaroo court for three years in Ziway prison. Since then it was reported on several media his health conditions is deteriorating and access to medical help denied by the prison authorities.  As recently as October 23, 2015, I listened the interview of Journalist Temesgen's brother Tariku and his lawyer (Ato Amha Mokonnen) with VOA (part 2).
Tariku said that two of his brothers went to Ziway prison a total four times to visit him in the past week alone. They were denied to visit him. Prison authorities bluntly told them you cannot see him. "We really don't care whether you are his brother or not, you cannot see him". The reason given was a rude one; "It is none of your business". This is typical arrogant behavior of TPLF/EPDRF loyalist across the country.
Each passing day his family worries about Temesgen's health condition. He has been incarcerated in inhumane living condition. He has been mistreated and denied medical assistance by prison authorities.  Giving these stressful predicaments Tariku kept on making agonizing journeys to Ziway prison. As he arrived at prison compound initially he was denied to visit him, but he confronted them and told them that Temesgen should not be deprived from family visitation unless you (Prisoner authorities) are hiding something from families. He also told them I am not leaving the prison compound unless he has learned Temesgen's condition. It appears that his determination forced the prisons authorities to take few minutes to consult each other. Finally they agreed to allow him to see Temesgen for two minutes. Tariku noticed that Temesgen back pain has worsened and has caused him difficulty when walking. The family continues to worry extremely about his health condition. Read more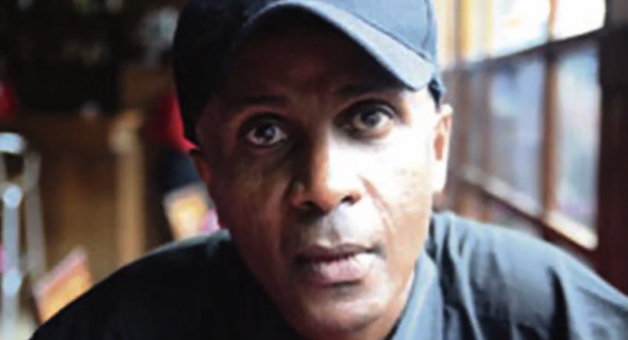 By PEN Canada. The Ethiopian journalist Eskinder Nega will receive PEN Canada's One Humanity Award on the opening night of the 36th International Festival of Authors (IFOA 36). The award, valued at $5,000, is presented at PEN's annual gala to a writer whose work transcends the boundaries of national divides and inspires connections across cultures.
Mr. Nega, an independent journalist, was arrested in September 2011 under the provisions of Ethiopia's Anti-Terrorism Proclamation for criticizing the detention of a prominent government critic, and disputing the government's assertion that detained journalists were terror suspects. At his trial the judge reportedly accused Nega of using "the guise of freedom" to "attempt to incite violence and overthrow the constitutional order" through a popular revolt similar to those of the Arab Spring.
Convicted on June 27, 2012, Nega was sentenced to 18 years in prison. In December 2012 the United Nations Working Group on Arbitrary Detention said the sentence violated free expression and due process rights under international law. The UN group called for his immediate release. On May 2, 2013, the Ethiopian Federal Supreme Court upheld both the conviction and the sentence. Read more